It's no secret that each year millions of people travel to foreign lands and stay at various hotels and resorts, be it for business or pleasure. The main challenge that most travelers face is finding the right hotel at the right price and then being able to make their booking in a hassle-free manner. Finding the right hotel can sometimes take days or weeks, even months if you are unable to find one that fits your budget. If you would like to find the right-priced hotel in the country where you are planning on visiting, Travel Booking Options helps you to locate the perfect hotel in just a matter of seconds. It searches the large network of top travel sites and gives you all the results on one site. There is no longer any need for you to visit each travel site – Travel Booking Options compares all the available hotel rooms, based on your criteria, and lays them out side-by-side so that it is a lot easier for you to compare and save.
-> Get Travel Medical and Trip Insurance Coverage in 5 Minutes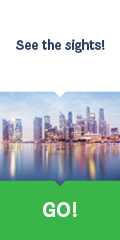 Finding and comparing hotel rates for the room or rooms you want is very easy. Simply fill out the required information in the "Search hotels" window/box area and click "Search." Results will be presented to you in seconds so that you can sift through and pick the one that you can afford or is to your liking. Travel Booking Options also shows the top destinations that other searchers like yourself have found and booked online with us. I know that you have a vacation, pleasure, or business trip coming up and you need to find the best rates for a hotel in the country you are going to visit. Let Travel Booking Options find and compare the prices of hotels you desire so that you can save even more when planning your trip.