While the topic of this post rhymes, it is speaking of an issue that many people have and that has caused friction at times in the home. In most cases, the person who snores is unaware of doing it and when told by someone that they do snore, in most cases they deny that they do such a thing. It can be quite embarrassing too when that person stays over at a friend's house or hotel and they end up snoring down the place. 🙂
For those of you who admit to having a snoring problem, would you not like to be able to sleep at night without snoring and disturbing others? Sure you would. To accomplish this, you need, and I stress NEED, to get a new solution that stops snoring. It is simple, safe, and effective.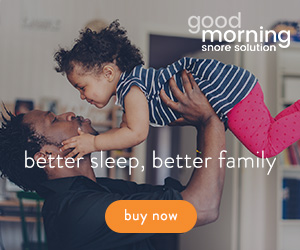 Once you start using this stop snoring mouthpiece, you will sleep quieter than a baby, and so will everyone else in the house. If you have tried everything else and they all failed miserably, then you need to give this product a try. And with the free bottle offer, you have nothing to lose but the snoring that you and others hate so much. Snore-free nights can begin tonight once you start using the product.